Currently nuclear accounts for
39.43%
of low-carbon electricity in the EU.
Brussels, 20 July 2022: nucleareurope is very disappointed to see the Commission continuing to ignore the value of nuclear given the current energy crisis.  The draft version of its "Save gas for a safe winter" communication, leaked last week, included a...
read more
Global nuclear power capacity needs to double by mid-century to reach net-zero emissions targets and help ensure energy security as governments try to reduce their reliance on imported fossil fuels, the International Energy Agency (IEA) said on Thursday.
read more
What does nuclear contribute to Europe's economy?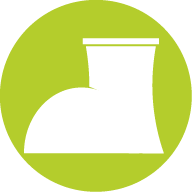 Nuclear reactors in operation in the EU