Currently nuclear accounts for
40.03%
of low-carbon electricity in the EU.
The world faces two major energy challenges today: achieving decarbonisation goals and ensuring that every citizen and every business across the globe has equitable opportunity to have 24/7 access to dependable and affordable energy. The combination of an increasingly...
read more
Belgium's planned nuclear phaseout by 2025 is expected to increase the country's greenhouse gas emissions and energy imports, a report by the Federal Planning Bureau (FPB) found.
read more
What does nuclear contribute to Europe's economy?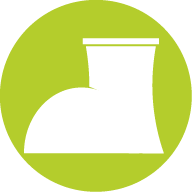 Nuclear reactors in operation in the EU