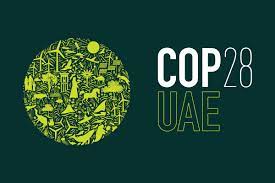 From 30 November – 12 December 2023, the 28th UN Climate Change Conference of the Parties (COP28) will be held in Dubai, United Arab Emirates. The goal of COP is to bring parties together to accelerate action towards the goals of the Paris Agreement and the UN Framework Convention on Climate Change.
As in previous years, the nuclear sector was represented at this major event and nucleareurope continued to provide support to the Nuclear for Climate initiative. This was a grassroots initiative gathering over 150 associations with the goal of educating policymakers and the public about the necessity of including nuclear energy among the carbon-free solutions to climate change.  Nuclear for climate brought together professionals and scientists of the international nuclear community, coordinated via regional and national nuclear associations and technical societies. The international community recognised the urgent need to decarbonize electricity generation to protect people and the planet from air pollution and climate change.
Will you be at COP28 in Dubai? If so, then feel to contact me for a quick chat about how nuclear contributes to achieving global decarbonisation targets! Contact Jessica.johnson@nucleareurope.eu for more information!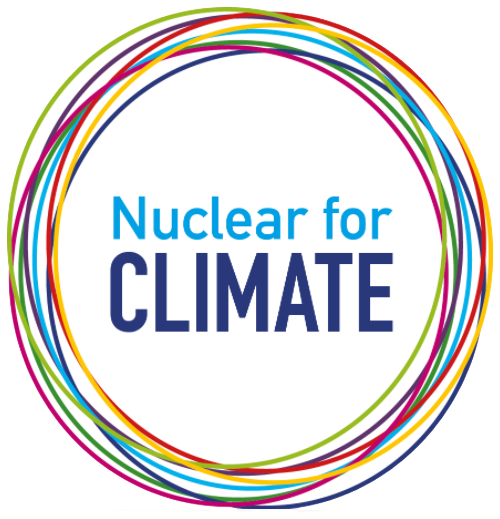 Check out the following events which will take place at COP28! 
| | | | |
| --- | --- | --- | --- |
| 6 December 2023 | 08.30 – 09.30 GST | Funds for fission: Investing in a low carbon future | UK Pavilion – Blue Zone |
| 6 December 2023 | 09.30 – 10.30 GST | Preserving Communities Through a Coal to Nuclear Just Transition | IAEA Pavilion – Blue Zone |
| 6 December 2023 | 11:30-13:00 GST | UNFCC Sidebar: Nuclear energy's contribution to deep decarbonization of electricity and harder-to-abate sectors. | Blue Zone |
| 7 – 8 December 2023 | All day | Net Zero Nuclear summit | RIXOS PREMIUM HOTEL |
| 9 December 2023 | 14.00 – 15.00 GST | Panel discussion on International Bank for Nuclear Infrastructure | IAEA Pavilion – Blue Zone |
| 10 December 2023 | 11.30 – 12.30 GST | How nuclear can accelerate the decarbonization of the energy mix | French Pavilion – Blue Zone |
| 10 December 2023 | 13.00 – 14.30 GST | Solving the nuclear waste problem – how the world can learn from Finland | Finnish Pavilion – Blue Zone |
| 10 December 2023 | 16.00 – 17.00 GST | Nuclear Hydrogen Initiative discussion | IAEA Pavilion – Blue Zone |
Interested in events which happened last year? See below