New Euratom Research & Innovation on the Horizon
Nathan Paterson, FORATOM Senior Technology Advisor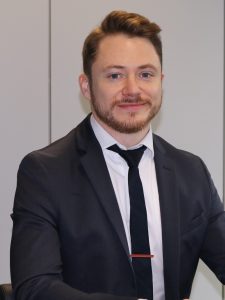 Today, we look ahead to the start of a new Euratom research and training programme made possible following the political agreement reached at European Council just a few months ago. The budget for the delivery of the 2021-2025 programme will be €1.38 billion. This will be supplemented in the future with an additional 2-year extension to bring it in line with the Horizon Europe timescale of 7 years.
One of complexities of the Euratom research portfolio is the need to spread the budget across a wide range of topics, with usually a limited ability for collaboration with non-Euratom funded workstreams. Therefore, the reasoning to establish synergies and collaboration between Euratom and other EU R&I programmes, such as the Horizon Europe and Digital Europe programmes, has never been greater when considering the ambition of European Green Deal and the post covid recovery challenges for Europe.
When the seemingly large Euratom research budget is broken out into its constituent parts, it becomes much clearer why the importance of enabling cross cutting synergies is a hot topic. The split, as set out in the agreement, is: Fusion 42% (€583 million), JRC direct actions 39% (€532 million) and Fission 19% (€266 million). As funding within the Euratom fission budget covers not only power related R&D but waste management, radioprotection and other non-power applications, based on historical programmes, on average only €40-50M per year is allocated towards pan-European fission power related R&D projects. This comes as a concern at a time when innovative clean energy technologies and enabling research fields supporting their deployment are considered critical areas of attention for European R&I.
But what types of synergies and collaboration could take place between Euratom and Horizon Europe? Well, let's consider for a moment some of the specifics of Horizon Europe. It will be one of the most wide-reaching R&I programmes the EU has ever undertaken and will facilitate collaboration of diverse stakeholders on key EU priorities within five flagship mission areas. It aims to support cross-sectorial R&I, trigger competitiveness and bridge the so-called valley of death to turn R&I into real applications. It will foster partnerships in many areas, e.g. clean hydrogen production, digitalisation, enabling technologies and more. Therefore, the question is not really where synergies can take place but how to make the most of the opportunity ahead to support the existing fleet of nuclear reactors in Europe and the deployment of innovative reactors such as SMRs and advanced designs.
The days of taking a blinkered view of R&I in separate silos are long gone. This is especially true for R&I that can support the development of nuclear energy technologies such as research of digital twins, big data for diagnostics, predictive maintenance or utilising enabling technologies like robotics, automisation and techniques in advanced manufacturing. Such cross-cutting areas shall be important fields of development within Horizon Europe supporting many industries and sectors. The ability to leverage research, collaboration and new ways of working between actors across domains, including the nuclear industry, will be essential for achieving efficiency in EU spending and delivering added value that flows between many key industrial sectors.
We can find inspiration from the recent H2020 project RIMA, in which FORATOM is a partner. RIMA connects stakeholders in I&M robotics and aims to accelerate innovation and uptake of robotics across multiple sectors. This project highlights opportunities for end users of technologies that can be utilised within the nuclear industry to address key challenges. Enabling technologies and developments funded outside of the Euratom programme in fields such as digitalisation, advanced manufacturing, hydrogen production and sector coupling for industrial process heat, are just some of the opportunities where R&I projects should partner with nuclear stakeholders.