Nuclear Regains its Well-Deserved Position in the EU
Teodor Chirica, FORATOM President, Senior Adviser to the CEO of Nuclearelectrica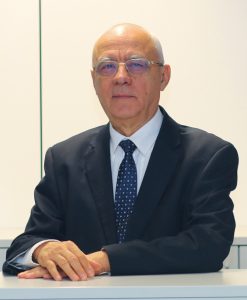 The last two years – during which I have had the honour of holding the position of President of FORATOM – have been very intensive in terms of activities carried out by FORATOM and the whole European nuclear industry at EU level. Significant progress has been made thanks to time spent on getting actively involved – and providing fact-based input – in many EU discussions on important issues and policy developments, including how to decarbonise the European economy by 2050 using all low-carbon energy sources available today.
In order to achieve this objective, FORATOM used a wide variety of different tools tailored each time to the required needs and circumstances. Among the most impactful projects, the ones worth mentioning are the expert studies commissioned by FORATOM such as the one showing nuclear energy's impact on the EU's economy and a second study which looked into how nuclear can help the EU achieve its climate targets. In addition, there were numerous events with high-level speakers representing EU institutions, international organisations and NGOs organised not only in Brussels, but across the whole of Europe.  These included a high-level event organised in February 2019 as a result of the excellent cooperation with the Romanian Presidency of the Council of the EU entitled "Solutions for a 2050 carbon-free Europe – The contribution of low carbon technologies", and the first edition of FORATOM's annual NuclearEurope conference organised together with ROMATOM, which took place in Bucharest in June 2019. During this event, senior representatives from the European nuclear industry singed a joint manifesto outlining what needs to be done in order to achieve a decarbonised Europe by 2050, whilst at the same time maintaining growth and jobs. Apart from the aforementioned achievements, FORATOM and its members (gathered in working groups, task forces and steering groups) focused on publishing and promoting policy papers on a wide range of different topics, participating in meetings with key EU stakeholders and making sure that the voice of the European nuclear was well heard in Brussels.
FORATOM's work didn't focus exclusively on Europe. During the last two years, the association extended its overseas cooperation, organising successful events, technical visits and meetings with high-level representatives of the US and Canadian nuclear industry.
All this hard work has paid off and FORATOM managed to get the message across to policy makers in Brussels. The last two years brought many positives signs around Europe showing that things may be turning in favour of nuclear energy. In late 2018, the European Commission published its 2050 strategic long-term vision "Clean Planet for All" in which it underlined that nuclear energy would form the backbone of a carbon-free European power system together with renewables. Also, an increasing number of EU Member States and stakeholders started to speak out in favour of nuclear energy as they recognise its multiple benefits. More and more international organisations recognised that nuclear energy forms an indispensable part of the deep decarbonisation of the European power sector. Also, just recently, the European Parliament adopted a resolution on COP25 which supported all technologies needed in the fight against climate change, including nuclear energy.
Taking all these positive signs into account, its's important to underline that the fight for the future of nuclear energy is far from being over. The coming years will be decisive with many EU legislative proposals (European Green Deal, Sustainable Finance, European Climate Law, etc.) due to be approved. The outcome of this process may either accelerate or block the future development of nuclear energy in Europe. Some Member States (primarily Austria and Luxembourg) are radicalising themselves against nuclear energy and trying to impose their opinions on other countries. Also, not all of the plans announced by the new European Commission show that nuclear will be treated on an equal footing with other low-carbon energy sources.
All these actions were carried out in very close cooperation with the FORATOM Secretariat, thanks to the devotion and commitment of FORATOM's staff based in Brussels as well as with the support of the Executive Board, which was crucial.
That's why it is essential to keep making an extra effort in ensuring that nuclear will remain an important element of Europe's energy mix. There will be a lot of discussions and opportunities to highlight the importance of nuclear energy as it contributes significantly to tackling climate change, sustainability, jobs & growth and R&D and innovation. The European nuclear industry and FORATOM will have to be even more active in these fields.
There are many challenges ahead, but I am certain that by working together and with our partners at EU level we can succeed.