European Parliament 101: an informed User's Guide
Sophie Dayraut, FORATOM Communications Officer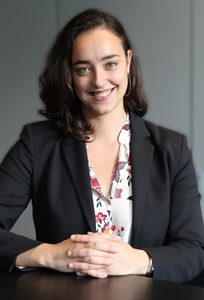 Since the 9th legislature of the European Parliament (EP) took its seat on 2 July 2019, FORATOM has been deep diving into its intricacies. Not only is this Parliament more fragmented than the previous one from a political point of view, about 60% of the Members of the European Parliament (MEPs) are entirely new to the Brussels scene and its political intricacies, which means that we had to play what seemed like a giant game of "Who's Who?". On top of this, some 27 MEPs remained in electoral limbo until January when the British MEPs left the EU along with their country…Talk about an intense start to this political term!
Step 1: figuring out the current situation and balance of power
First of all, since Brexit, the total number of MEPs fell from 751 to 705. The European People's Party (EPP, centre right) and Socialists and Democrats (S&D, centre left) – which used to have the most seats – don't hold a majority anymore, as Renew Europe (liberals) and the Greens/EFA groups gained seats and have now become important players in file negotiations. In addition, the Greens have gained additional influence, especially as they are driving and greening the climate agenda of the other groups. On the far right, Identity and Democracy (ID) also gained seats, which means that it became the 5th largest group out of 7 (excluding non-attached members). However, MEPs have put in place a "cordon sanitaire" to keep them out of important discussions and to block their access to chairing committees.
Step 2: understanding what goes on in the committees
In terms of parliamentary work, climate issues are currently very high on the EP's agenda. This was made clear over the past few months with the "everything Green Deal" trend (which actually applies to the whole of the Brussels bubble). And it comes as no surprise that the ENVI (Environment, Public Health and Food Safety) committee has become not only the biggest committee in the Parliament, but also arguably the most powerful one, as files which are energy or agriculture-related for instance no longer end up in their dedicated committees (ITRE – Industry, Research and Energy or AGRI – Agriculture) but rather in ENVI. Indeed, these topics are encompassed within the Green Deal – also to be dealt with by ENVI – which means that the coordination of these topics by this committee made more sense…somehow. Unsurprisingly, this has been the source of some discontent for the committees concerned and for some MEPs, but also a concern for us in terms of energy-related files, as MEPs specialised in energy issues tend to sit in ITRE.
Last but not least, step 3: networking, networking, networking!
On a brighter note and unlike the previous legislature, there is more support for nuclear albeit by a slim majority! The EPP even has a common positive position on nuclear, with some of its members actively trying to bring nuclear topics into the discussion and into important files. How do we know this? Well besides monitoring what's going on in the EP and the committees, and having a clear view of the MEPs' position towards nuclear – thanks to roll call votes[1] on nuclear topics in plenary and to an active collaboration with our members– we are contacting, meeting and keeping in touch with the MEPs and their assistants. And given that a lot can happen during votes in plenary, beside sharing our position with MEPs before important votes, we have broadened our spectrum to meet MEPs outside of our traditional target committees (ITRE and ENVI). We are also working on reviving the MEP Forum with the goal of having an informal, open and transparent platform of discussion on nuclear issues.
There's still a long way to go and a lot of work ahead, but we will carry on!
[1] A system that records the names of the MEPs who voted and how they voted.